Think Explore Share Panelists
The Arts Work Fund
For the inaugural Think Explore Share grants, AWF gathered a dynamic group of experienced practitioners, administrators, and culture workers to review more than 80 proposals. Equity, representation, and the innovative ways artists and arts organizations have pivoted to continue their artistic expression and serve their communities during these extremely challenging times for the sector permeated the discussion.
---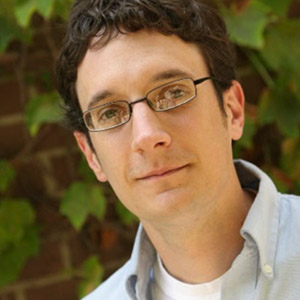 JC Aevaliotis
JC Aevaliotis is a Program Officer at Polk Bros. Foundation, leading grantmaking in the Foundation's Arts Access and Learning program and occasionally reviewing in the education and youth development portfolios. Before joining Polk Bros. Foundation, JC was Director of Development at Marwen, a Chicago visual arts education nonprofit. He has more than ten years of experience as a teaching artist and is active in Chicago's live lit community as a writer, performer, director, and administrator. He holds a Master's in religion and the arts from Yale Divinity School and a B.A. from Emory University. JC is the proud father of 2 children.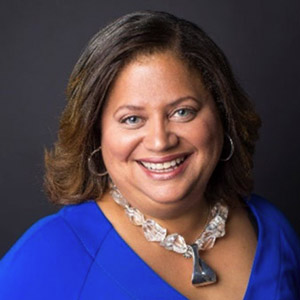 Michelle Boone
Michelle T. Boone is the Chief Program and Civic Engagement Officer at Navy Pier, an independent nonprofit and historic Chicago landmark and leading cultural destinations in the Midwest, attracting nearly 9 million people annually. Michelle designs, develops, curates, and presents Navy Pier's arts and culture public programs, festivals, and specials events, and is a member of the executive leadership team helping to shape organizational strategy and public engagement. In addition, Michelle oversees the P.R. / Communications division, responsible for marketing, promotion, and branding.
Previously, Michelle served as Commissioner of the Chicago Department of Cultural Affairs and Special Events and as a senior program officer at the Joyce Foundation, managing the culture portfolio. Her professional career includes work in television, film, and the recording industries, and she served as a United States Peace Corps Volunteer in Chad, Africa. Michelle holds a bachelor's degree in Telecommunications and a master's degree in Public Affairs (Nonprofit Management) from Indiana University, Bloomington. She is the recipient of multiple honors, including being named a "Cultural Champion" by the Chicago Cultural Alliance in 2019; named "Design Leader of the Moment" by New City magazine (April 2019); and "Chicagoan of the Year" by the Chicago Tribune in 2015. She currently serves on the boards of several leading national and local arts organizations.
Ebony Chuukwu
Ebony is an Associate Program Officer for the performing arts pillar at the Walder Foundation. Before switching to the philanthropy world, she worked in fundraising for TimeLine Theatre. Artistically, Ebony has worked with a number of arts organizations in the capacity of assistant directing, stage management, producing, as well as acting. Ebony is dedicated to addressing the racial and financial inequities towards the BIPOC artistic community and working towards uplifting the necessary work they do to enrich the Chicago performing arts industry.
Barbara Engelskirchen
As Chief Development Officer, Barbara oversees fundraising and communications efforts for the National Museum of Mexican Art. She brings to the Museum a breadth of experience in marketing, communications, fundraising, and education, built from her experience working for both corporations and nonprofit organizations. Barbara is proud to have served as a 5th‐grade teacher in a Chicago Public Schools bilingual classroom, completed the Getty Leadership Institute for museum professionals, and been selected to serve as a trustee for Enrich Chicago. Barbara earned a B.A. in Education from Purdue University and an MBA from the University of Michigan.
Tempestt Hazel
Tempestt Hazel is a curator, writer, and co‐founder of Sixty Inches From Center, a Chicago‐based arts publication and archiving initiative that has promoted and preserved the practices of BIPOC and LGBTQIA+ artists and artists with disabilities across the Midwest since 2010. Her curatorial work and work with Sixty were recently recognized with a J. Franklin Jameson Archival Advocacy Award from the Society of American Archivists. She is also the Arts Program Officer for the Field Foundation. Her work at Field explores the ways in which Chicago's artists, cultural workers, and their communities can challenge the systems that stifle their ability to thrive, and to develop alternative models that encourage self‐determination, benefit communities, and align with community‐identified needs, culture, and values. Tempestt was born, raised, and has roots in Peoria, Illinois, and has called Chicago her second home for over 12 years.
Tsehaye Geralyn Hebert
Tsehaye G. Hébert, MFAW (she/her/hers) is a citizen playwright (Alliance Kendeda National Graduate Playwright Award; American College Theatre Festival; Voices Rising Fellow, Vermont Studio Center; The Guild Literary Complex, 30 Writers to Watch; Midwest Black Playwrights Project; Native Voices and Visions; RhinoFest; Cultural DC/SoureFest; Frank McCourt Memoir, Sundance Theatre Lab, finalists).
Tsehaye's passion about accessibility, equity, and inclusion in the arts led her to ADA 25 Advancing Leadership first as a Fellow, a program committee member and now as an ambassador. The cultural architect is a volunteer artistic associate at eta Creative Arts Foundation, and a past president of the African American Theatre Alliance. She sits on the honorary board of the Piven Theatre Company, and previously volunteered with Pegasus Theatre, and Young Playwrights Festival. She is currently a steering committee member of the Chicago Cultural Accessibility Consortium.
Her writing engagers community from page to stage in an American Theatre and within an American cultural landscape that truly reflects America. Tsehaye is a 2020 3Arts Residency Fellow, University of I.L. at Chicago Circle Campus, where she explored how Black American Sign Language and non‐verbal communication express nuances in African‐American popular culture's funk music. Tsehaye is a Northwestern alum, who earned the MFAW at School of the Art Institute; and New England College (Creative Placemaking, anticipated 2021).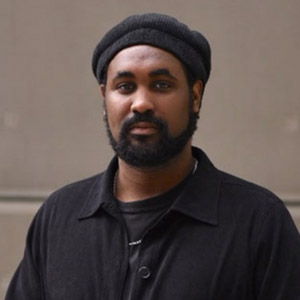 Ian Damont Martin
Ian Damont Martin leverages his experience as an artist, arts administrator, and facilitator to build transformative spaces for positive change. He currently serves as the Executive Director of Inclusion and Belonging at the Art Institute of Chicago, and also serves as the Artistic Director of Haven Chicago. Martin has worked with a number of arts & culture institutions, including Enrich Chicago, Indivisible Chicago, Goodman Theatre, Middle Coast Film Festival, the Gift Theatre, Jackalope Theatre, the DuSable Museum, the National Society of Arts and Letters, Indiana University, Ivy Tech Community College, Bloomington Playwrights Project, Youth Theatre Journal, and the Boys & Girls Club of Greater Cincinnati. Martin's ongoing artistic practice alongside his background in arts administration and community organizing lay a unique and powerful foundation for his ongoing work. He gives love and honor to the Black women who helped to shape the person he is today.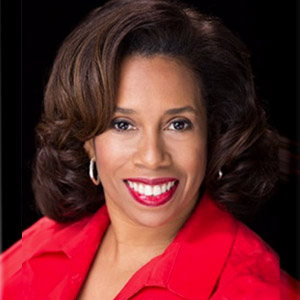 Rena Henderson Mason
Rena leads Bold Agenda a consulting, training and coaching firm focused on empowering leaders to embrace change, push bold ideas and build high performing, diverse, inclusive teams through a range of cycles. She helps facilitate the critical discussions, processes and decisions that help transform an organization with a focus on better governance, courageous leadership, strategic planning and a more inclusive and equitable approach. Rena developed her knowledge, curiosity and passion for strengthening leaders as a volunteer consultant with the Arts & Business Council's board development consulting team. During this time, she refined the philosophy, ideas and approach to board and leadership development that have allowed Bold Agenda to deliver high impact solutions for our clients.
Prior to launching Bold Agenda, Rena spent over 20 years helping scale businesses in the food, real estate, publishing and investment banking industries. Rena has an MBA from Harvard Business School and Bachelor's in Finance from Georgetown University. Also, she completed Second City's Comedy Writing Program. She is a BoardSource Certified Governance Trainer, an ICF‐certified coach and experienced facilitator. She serves as the Board Development Chair of the Arts Alliance Illinois.
ángela munguía
With over 15 years of experience in nonprofit management, ángela munguía has a passion for social justice, racial equity and community development – specifically, for Black and Latinx communities. She is the Executive Director of AMPT: Advancing Nonprofits, a new, Chicago‐based initiative that provides capacity‐building support to sustain and grow small to mid‐size nonprofits on Chicago's South and West Sides, with an emphasis on those led by Black and Brown people. By providing technical assistance, training programs, grants and more, AMPT will strengthen the organizational health of community‐based groups so that they can meet their mission and serve their communities. Currently, munguía is board co‐chair of the Chicago Freedom School. Her prior experience includes tenures with City Year Chicago and Mikva Challenge, and assignments that include policy development focused on educational equity for historically marginalized identities within the Chicago Public Schools, cultural competency training, policies and program design, and youth and adult training programs. She is an avid traveler, plant enthusiast and proud mami to a 6 year old.
Nikki Patin
Featured in The Guardian, Chicago Tribune, HBO's Def Poetry Jam and on international television and radio, writer, producer, designer and survivor Nikki Patin has been advocating, performing and educating for 20 years. She has performed at the National Black Theater inHarlem, Brooklyn Museum, the Goodman Theater, EXPO Chicago and many other spaces throughout the U.S., New Zealand and Australia. In 2014, she made history when she addressed the United Nations in Geneva, Switzerland on behalf of Black women survivors of sexual violence in the U.S. Nikki Patin holds an MFA in Creative Non‐Fiction from the University of Southern Maine. Patin is the Community Engagement Director for the Chicago Alliance Against Sexual Exploitation and the founder and Executive Producer of Surviving the Mic, a survivor‐led organization that crafts brave and affirming space for survivors of sexual trauma. Her work can be found at nikkipatin.com.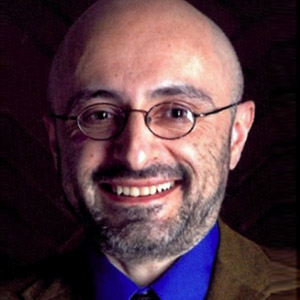 Luis Romero
Born in Mexico and raised in Puerto Rico, Luis has been living in Chicago for the last 17 years. He received a B.A. in Philosophy, Literature and Film from Boston University and a Post Baccalaureate Certificate and a Master in Fine Arts from the School of the Art Institute of Chicago. His work has been exhibited nationally and internationally, in Chicago, New York, Boston, Miami, London, Amsterdam, and Basel. His work consists of three dimensional layered drawings and, more recently computer drawings, that suggest a surface as well as an area that is not visible. He also works as the Development Coordinator for the Music Institute of Chicago.
Laura Trejo
Laura P. Trejo was born in Tijuana and raised at the San Diego/Tijuana border. Her bi‐cultural upbringing formed her perspective on the arts and how they can connect communities, instill hope, inspire cultural pride, and encourages exploration of the self, and the world around us. Her experiences have shaped her desire and passion for advocating and advancing arts & culture efforts.
Laura has spent her career in the nonprofit sector with a particular interest in supporting youth development, arts & culture programming, and civic engagement. She currently serves as Chair for the Auxiliary Board of the National Museum of Mexican Art. Laura is a Program Officer for the Richard H. Driehaus Foundation, working with grantmaking in arts & culture, and economic opportunity. Laura holds dual Bachelor of Arts degrees in Art History and Studio Art from the University of California, Irvine. She also holds a Masters of Arts in Arts Administration and Policy from the School of the Art Institute of Chicago.
Meet the Grantees