Elastic Arts
Explore Grants
Explore grants provide arts organizations who have fully developed ideas with the resources to test and implement the concept.
---
Changing Worlds
Changing Worlds is an arts education program that fosters inclusive communities through oral history, writing, and arts programs that improve student learning, affirm identity and enhance cross-cultural understanding. This grant will allow Changing Worlds to integrate and expand its newly implemented Healing-Centered Engagement approach into how the organization works with teachers and students.
Learn more...
---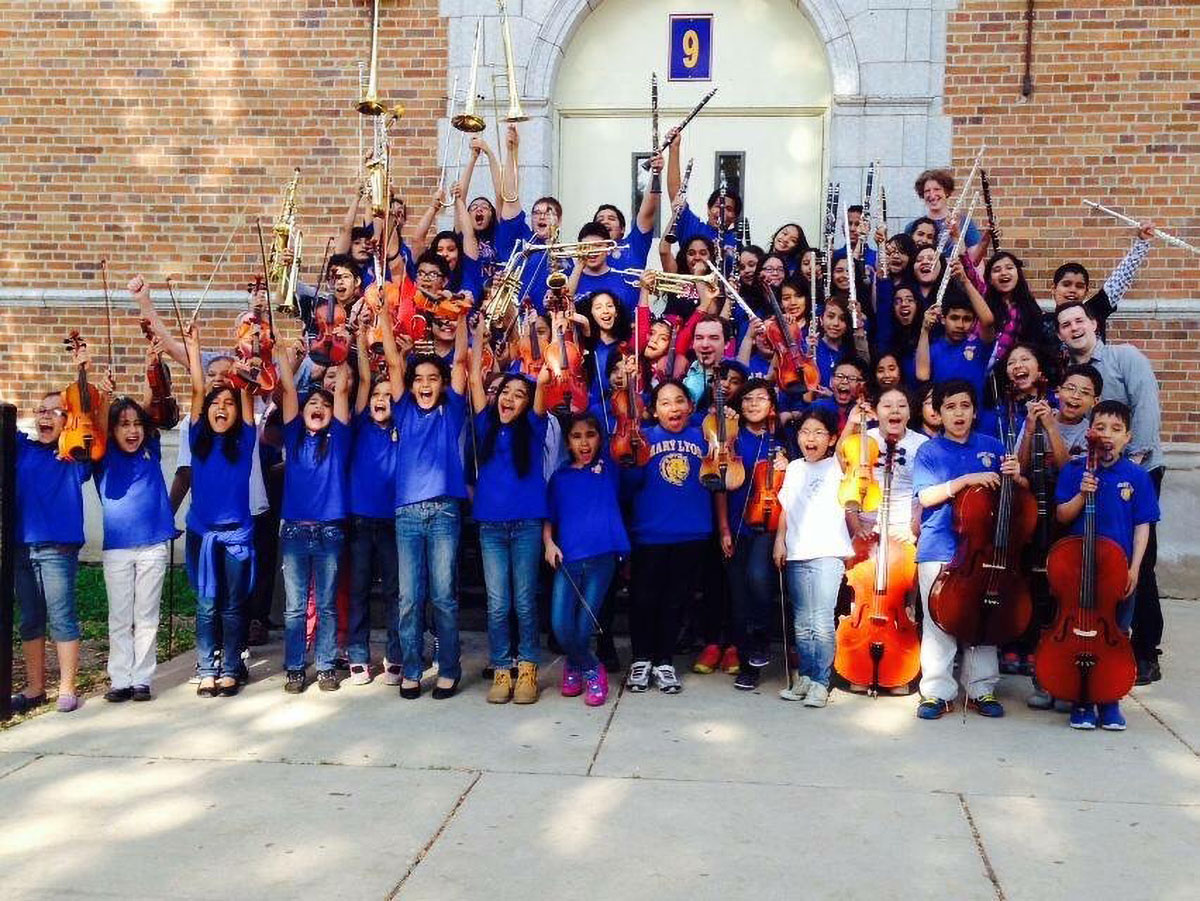 Chicago Metamorphosis Orchestra
The Chicago Metamorphosis Orchestra Project (ChiMOP) provides free youth music programs and instruments to young people in the predominantly Latinx west side Chicago communities of Belmont Cragin and Humboldt Park. Inspired by the Venezuelan El Sistema, ChiMOP is dedicated to positive social change. This grant will support parent outreach research to help develop and implement systems to help parents better engage with their children's music education.
Learn more...
---
Photo: Elizabeth Sampson
Chicago Poetry Center
The Chicago Poetry Center connects people with poetry, equitably engages poets with communities, and fosters creative literacy. This grant will support Pathways to Leadership, an effort to create pathways into leadership and professional growth for its Poets in Residence, increase community and connections among the Poets in Residence, and distribute internal education programming workloads.
Learn more...
---
Definition Theatre Company
Definition Theatre is a culturally diverse theater dedicated to telling stories about and created with underrepresented communities in Chicago. Definition is building a new home in Woodlawn with space, resources, educational commerce courses, and capital for Black and Brown entrepreneurs. An AWF grant helps Definition pilot an entrepreneur development program for artists. This grant will allow Definition to use lessons learned in the pilot to build an ongoing program.
Learn more...
---
Photo: Ricardo Adame
Elastic Arts Foundation
Elastic Arts provides a flexible space that fosters a community of musicians, artists, performers, and audiences, presenting diverse artistic explorations in multifaceted performances and exhibitions from a versatile venue in Logan Square. The organization has several outreach programs that have each grown independently. This grant will allow the organization to restructure its outreach program to be more clearly defined, cohesive, and better supported with solid, well-defined partnerships.
Learn more...
---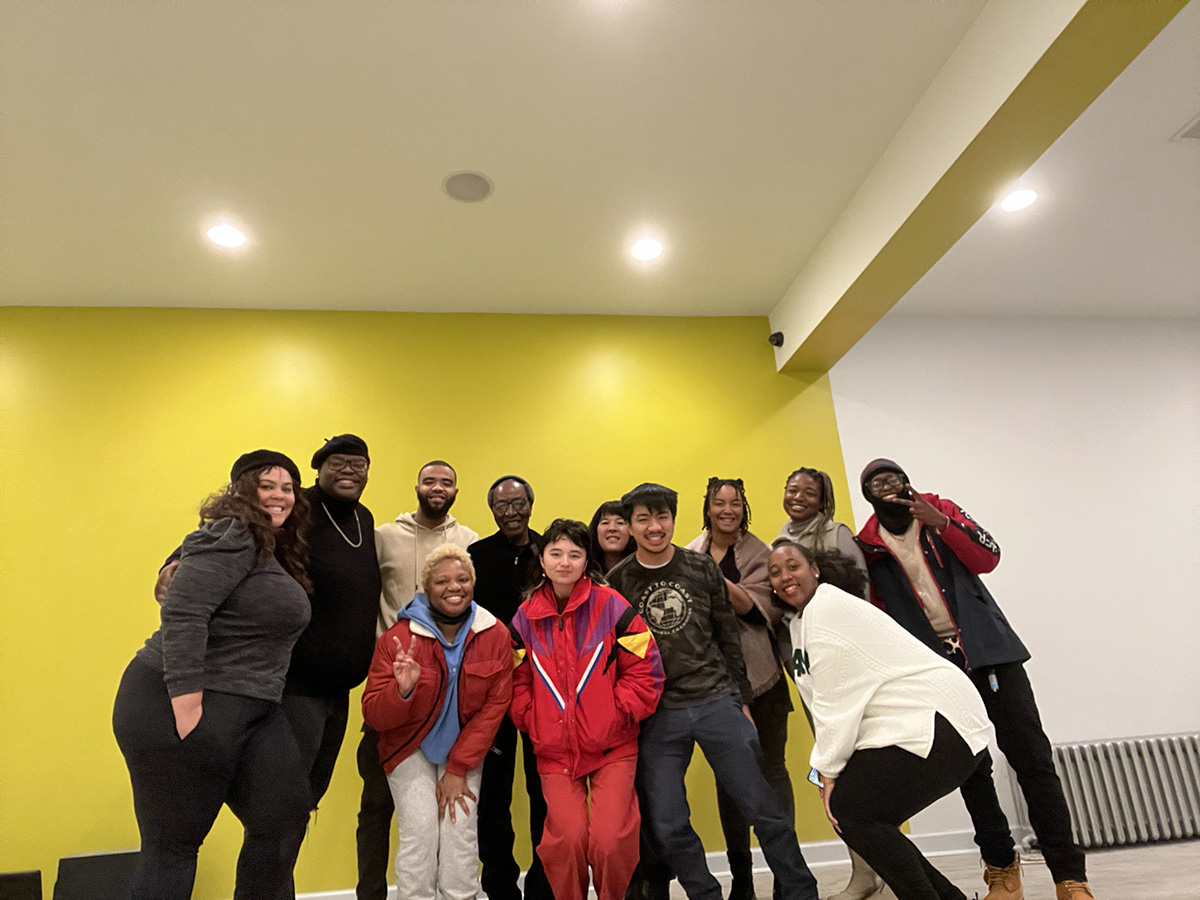 Free Spirit Media
Free Spirit Media delivers creative media arts education and promotes youth arts activism on Chicago's West Side. The organization is emerging from a painful organizational disruption, and in its wake, Free Spirit has been working to become a more transparent, accountable, liberation-based, intergenerational creative community. This grant will help Free Spirit continue its transformative justice work and launch a supper club to foster belonging and story-sharing at its new storefront location in North Lawndale.
Learn more...
---
Mezcla Media Collective
Mezcla Media Collective supports over 700 women and non-binary filmmakers of color in Chicago through various resources that ensure they realize their full potential as storytellers and agents of change. Mezcla members have identified an interest in gaining practical knowledge in film production that will support their career growth in a safe learning space. This grant will allow Mezcla to pilot its first hands-on skill-building retreat in film production.
Learn more...
---
OPEN Center for the Arts
OPEN Center for the Arts is an arts organization, gallery, and community anchor on the southwest side. With this grant, OPEN Center will launch a video channel of instructional art workshops from its archive, giving community residents, schools, and visitors access to a creative outlet connected to the community in English and Spanish.
Learn more...
---
Sisters In Cinema
Sisters in Cinema centers and celebrates Black women, girls, and nonbinary media makers, providing programs designed to educate, raise visibility, and support and serve its communities. In the summer of 2023, Sisters in Cinema will open a new Media Arts Center in South Shore. The Center will serve many communities, including our team, program participants, greater South Shore community members, board members, volunteers, and communities that may identify as women, LGBTQIA, and seniors, among others. This grant will allow Sisters to develop processes, policies, and procedures to create and foster a culture of belonging, centering diversity, equity, and impact.
Learn more...
---
Photo: The Firehouse Dream youth Saffron Hurt
The Firehouse Dream
The mission of The Firehouse Dream is to be a safe space for BIPOC creatives to thrive. This grant will allow the organization to explore ways to extend this "safe space" further into the communities it serves through a combination of mental health and artistic pop-up programs.
Learn more...
---
Photo: Cami Dimauri
The Voices and Faces Project
The Voices and Faces Project is a testimonial writing program founded to bring the names, faces, and narratives of survivors of gender-based violence and other human rights violations to the attention of the public, with the end goal of calling the public to social action. The grant will support the organization's expansion and rebranding into the Center for Story & Witness, which will have two pillars: audience-specific writing workshops for survivors of gender-based violence, refugees and immigrants, those impacted by economic injustice, and currently and formerly incarcerated persons; and a teacher training institute and fellows program that develops a new generation of writing workshop facilitators recruited from the diverse communities the organization serves.
Learn more...
---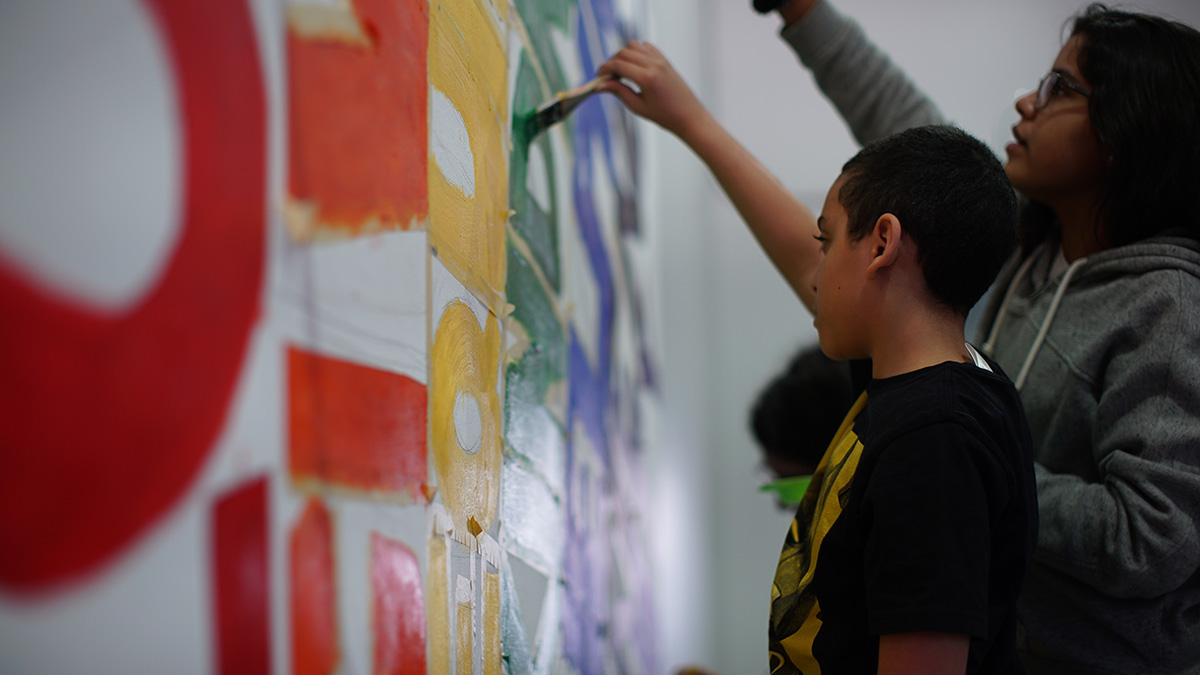 Think Grants
Think grants give arts organizations the time and space to think through a question, analyze challenges and opportunities, and develop plans or small tests of change.
---
The Simple Good
The Simple Good uses art as a force that breaks down societal barriers and creates a safe space to cultivate empathy and positive activism within today's youth. This grant will support a strategic planning process to ensure aligned operational capacity, internal systems, and program growth.
Learn more...
---