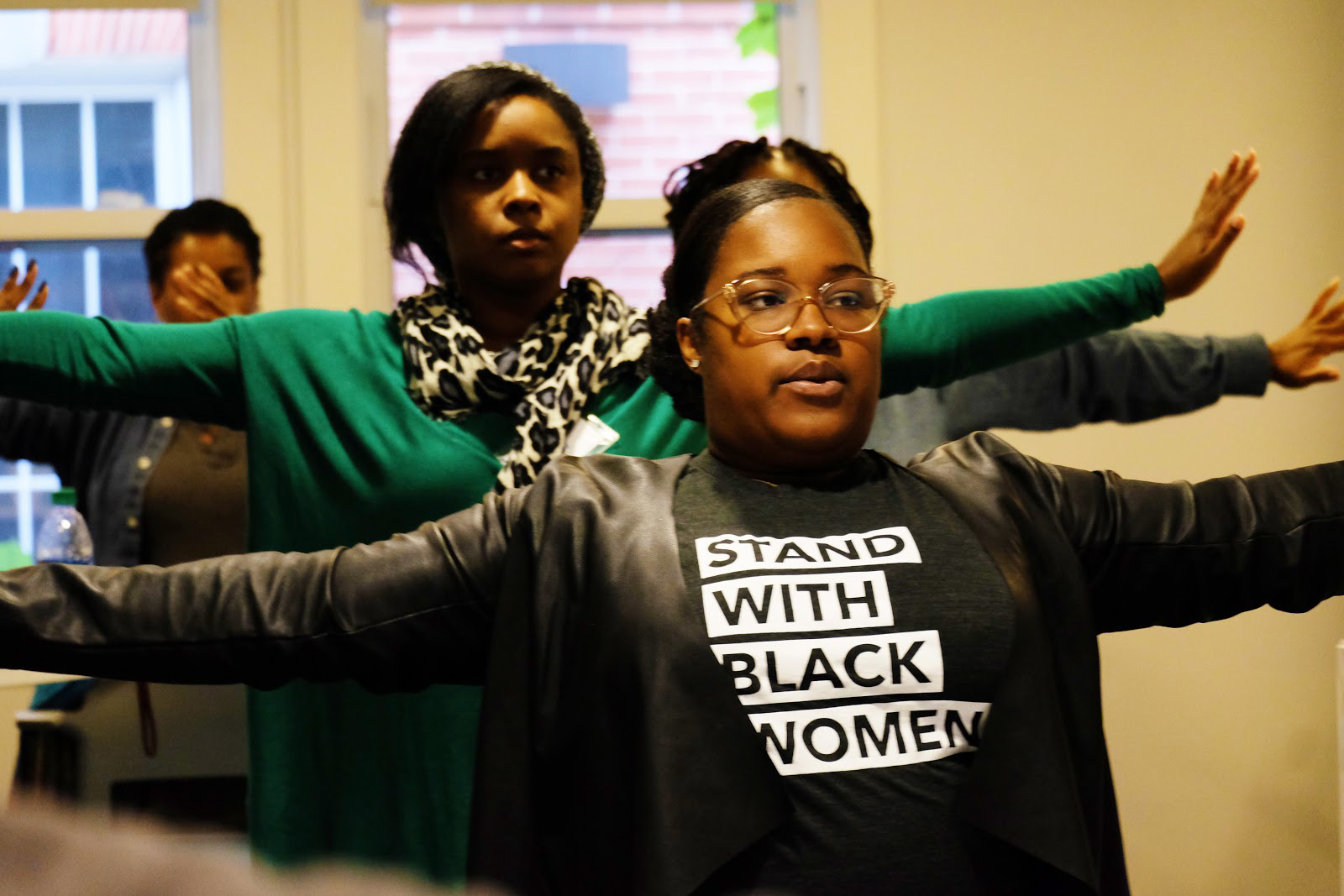 AWF Grantee Sisters in Cinema on exploring options for long-term sustainability
April, 2022
Blog post by Yvonne Welbon, Founder & CEO
---
With grant support from the Arts Work Fund in 2021, Sisters in Cinema explored sustainability questions through a strategic planning process with Deloitte Consulting the organization assigned to manage our project through the nonprofit consulting firm Inspire. The process allowed for an evaluation of our board structure, fundraising practices, programming, and recommendations of viable practices that could lead to long-term sustainability. The project commenced in May 2021.
Why is this project important to your organization at this moment?
While Sisters in Cinema was focused on developing sustainable practices in 2021, the nation was reckoning with the legacy of systematic racism in a deeper way. And as an organization specifically serving Black individuals and communities, Sisters in Cinema wanted to leverage the interest, energy, and funding opportunities arising from the equity and Black Lives Matter movements. Yet, without an innovative business/funding infrastructure, Sisters in Cinema was not in the strongest position to raise new funds and engage newly interested community members as potential donors. Sisters in Cinema is positioned to be a thought leader and community resource in this unique moment in history: the organization's mission is to amplify the voices of Black women and gender nonconforming individuals. If Sisters in Cinema did not fully step into the moment, it was highly unlikely we would have a similar opportunity in the future.
What were key recommendations made in terms of developing a sustainable business model
In 2021 we worked closely with the Deloitte consultants on strategic planning around creating a sustainable business model. While they made a number of recommendations, we decided to focus first on two key recommendations.
Since only 2% of our funding comes from board members and individual donors they saw increasing individual donors as a potential growth area for support. In addition, the consulting team focused on board development and made recommendations as to the types of board members needed for a strong governing board.
Grow the Board
Before engaging the consultants, Sisters in Cinema's focus was to expand the Advisory Board roles and responsibilities to shift from strategic planning to fundraising. To make this shift, the board development strategy included fundraising and donor cultivation training. We met bi-monthly to check-in around individual fundraising goals and to provide support as needed.
While the advisory board became more involved and raised more money for Sisters in Cinema, we learned as an organization we needed a larger governing board. As a result we have decided to disband the advisory board. Some members from the advisory board will move to the governing board. New members will be recruited based upon the recommendations of the consulting team. These recommendations include individuals with experience in finance, digital marketing and donor strategy.
Since the consultants saw individual donors as one of the biggest potential growth area for support, we will also be launching an Associate Board.
At the end of 2021 we began working with a consultant to develop a charter for an associate board. The Sisters in Cinema Associate Board will have up to 25 members, aged 25 - 40 who will serve as ambassadors of the organization. They also have a $250 give get and will be tasked with introducing three potential donors to the organization each year. One member from the current advisory board will move to the associate board and serve as a co-chair and the liaison with the governing board.
Adopt a Digital Marketing Strategy for Individual Donors
In terms of individual donors, the consultants also recommended the adoption of a digital marketing strategy to increase individual donors. Their recommendations included 1) social media marketing, 2) utilization of the free $10,000 monthly Google Ad Grant available to all non-profit organizations and 3) the utilization of digital funding platforms and tools like ActionNetwork, ActBlue and Venmo.
Using a case study focused on Brave Space Alliance as a peer organization, the consultants introduced us to the tools and strategies they used to build an individual donor base of over 47,843 people in 2020.
Brave Space Alliances (BSA) is the first Black-led, trans-led LGBTQ+ Center located on the South Side of Chicago, dedicated to creating and providing affirming, culturally competent, for-us by-us resources, programming, and services for LGBTQ+ individuals on the South and West sides of the city.
In 2020, over 40,000 of the new donors contributed through the ActionNetwork: 14,631 and ActBlue: 28,288. The remaining donations were made through Venmo: 2,933 and PayPal:1,991. The information is included in the Brave Space Alliance 2020 annual report.
ActionNetwork: Empowers progressive activism through organizing, mobilization, and digital strategies.
ActionNetwork provides some great advocacy tool sets that enable users to easily make use of things like:
One-click email donations
Text-to-take-action on petitions, events, and forms
Integrations with ActBlue, Salesforce and more
While this platform is more targeted towards organizers and petitioning, there are still a lot of useful tools here for fundraising and event organizing. ActBlue: provides flexible and free fundraising tools that are really meant to aid in making the most of grassroots campaigns
Customizable Contribution Forms
Mobile-optimized forms
Data & analytics
Single click email donations
Dedicated customer service team
A/B tests
In addition to the tools they provide, they also have some great articles on how one can best utilize these tools and tips to best position their strategies for fundraising and events. According to our Deloitte Consultants a digital marketing strategy would expand Sisters in Cinema's individual donation campaigns beyond our networks of our current donors and beneficiaries and extend to previously untapped donors within and beyond our target communities.
What's Next?
With grant support, Sisters in Cinema will explore increased sustainability through a continuation of the process of implementing the recommendations made in 2021 through the strategic planning process with the consulting team. With support, the digital strategy will launch this summer with recruitment of consultants to build a plan. The goal will be to launch in the Fall to lean into major giving season. We'll also begin work on recruiting membership for both the governing board and the associate board set to launch in January 2023.
To learn more about Sisters in Cinema visit: www.sistersincinema.com
More Sharing